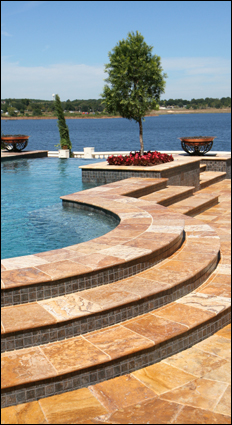 The Vinyl Connection | Swimming Pool Service in
Kingston and Ajax
Doing it right the first time since 1981
The Vinyl Connection are swimming pool professionals serving Toronto, Markham, Pickering, Ajax, Whitby, The Thousand Islands and Kingston Area. From spring to fall we do it all.
We take tremendous pride in our work.
Our customers are impressed with our professionalism and the personal service they receive. They often introduce us to the new pool owner when they sell their house, just to assure the buyer that their pool is in great hands. We look forward to serving you as well.
Call us today or when you need pool professionals.

GREATER TORONTO - 1.905.683.0146
KINGSTON AREA - 1.613.547.1665

Your satisfaction guaranteed.
Click on the "Talk Now" button to contact us by phone or click on the "Live Help" button to chat with our online assistant to schedule an appointment. Available from Monday to Friday, 9 AM to 8 PM.